What Is a Dental Crown?
A damaged tooth that's broken, cracked, or has worn down enamel may need a dental crown procedure to restore it with a tooth cap. A tooth crown restores the appearance of your teeth, improves your oral health and the ability to chew. Your best crown dentist in Brooklyn, NY offers different types of dental crowns such as porcelain crowns, ceramic crowns, zirconia crowns, Emax crowns, and BruxZir crowns. These choices provide a dental crown cost to fit any budget. Getting a crown enables you to have natural looking teeth and a beautiful smile.
When Are Dental Crows Used?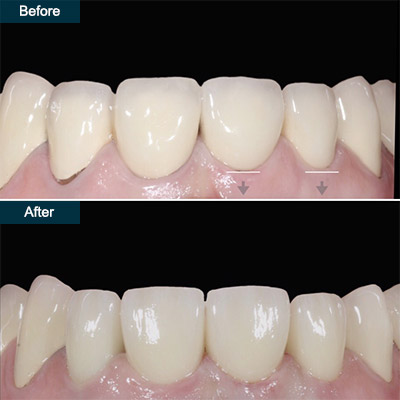 Top quality dental work is one of the best investments you can make. You're investing in more than your smile. A dental crown procedure in our cosmetic dental clinic can make a drastic impact on your entire self-image and your future dental health.
Teeth crowns serve several purposes. They're used to either cover or tooth cap one of your natural teeth or in conjunction with a dental implant to improve functionality and restore the appearance of your smile. Dental implants combine cutting-edge dental technology with the custom-fit craftsmanship of dental crowns.
We provide a wide variety of cosmetic dentistry procedures such as dental implants, teeth whitening, and tooth crowns using the latest dental techniques and technologies available.
Types of Dental Crowns in Brooklyn NY
New advances in porcelain crown cost and technology put an end to the question of how long do porcelain crowns last. Porcelain crowns have been the gold standard of dental crown aesthetics among other types of crowns for a long time. And the technology behind ceramic crowns continues to improve, keeping them at the top of the game for realistic-looking dental caps. The best dentist in Brooklyn offers the latest advancements, including:
Emax crowns
BruxZir crowns
Zirconia crowns
How Much Does a Crown Cost?
Often times, the cost of a dental crown is covered by insurance. Porcelain crown cost depends on the results you want, including your concern regarding how long do porcelain crowns last. You can have a solid porcelain crown or a porcelain-fused-to-metal crown. This less expensive option produces a stronger tooth crown, but since you can see the metal at the base of your tooth, it's a poor option for visible front teeth. For an attractive crown where dental crown cost is less of a concern, new materials are proving to be the future of dental work.
How Long Do Crowns Last?
Regardless of the types of crowns you go with, on average, dental crowns last 10 to 15 years and are very easy to look after. You simply need to brush and floss your teeth as you normally do.
Zirconia Crowns Make Ideal Solutions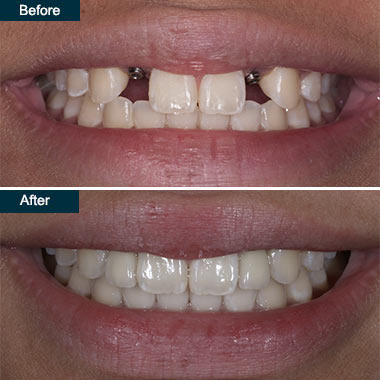 Zirconia has taken the medical and dental worlds by storm. Zirconia dental crowns are made from an exceptionally strong crystal. Zirconia crowns are five times stronger than traditional porcelain crowns. And since the mineral is compatible with the human body, you have a lower chance of infection or complication.
Brooklyn dentists prefer zirconia over porcelain for covering tooth damage caused by fractures and stains. The zirconia crown disadvantages center around their strength. One of zirconia crowns problems is that it's so strong, it's more difficult to work with. Another one of zirconia crown disadvantages is that you won't see decay until it's too late. X-rays can't penetrate zirconia, so you won't realize you have zirconia crowns problems until you develop tooth crown pain or your crown falls off.
But the advantages of zirconia dental crowns are hard to deny. The crystal material has an amazingly life-like finish, and it's extraordinarily durable. Since these crowns fuse so well, they require less of your natural tooth to be removed to fit the tooth crown. For most people, zirconia crowns problems never become an issue.
BruxZir Crowns Are Also Incredible
BruxZir crowns are the most prescribed brand of full-contour zirconia dental crowns. They're used for:
Implant crowns
Full arch, fixed implants
Inlay or onlay with no need for porcelain overlay
BruxZir crown prep can be more difficult for your Brooklyn cosmetic dentist because the substance is incredibly hard. But BruxZir crown prep to prepare your actual tooth for the crown is less invasive than traditional crowns because the process requires less natural tooth removal.
There aren't many BruxZir crown disadvantages. As with other types of zirconia dental material, one of the primary BruxZir crown disadvantages is that the material is so strong, you won't know there's a problem until it happens.
Emax Crowns Are a Popular Alternative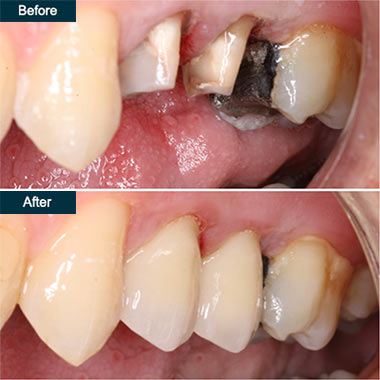 Emax crowns are a specific type of all-ceramic crowns. They're growing in popularity because they are both durable and attractive. Emax crowns have a beautiful translucent finish that's nearly impossible to distinguish from the rest of your teeth since they're carved from a single piece of lithium disilicate glass.
And unlike zirconia crowns, Emax crown prep isn't difficult. The material is a lot easier to work with and can be milled to fit your smile perfectly. Emax crown prep only requires a small amount of your tooth to be removed to fit your crown.
Dental crown cost is one of the main Emax crown disadvantages. The new material and less invasive crow procedure tend to be more expensive. There are surprisingly few Emax crown problems, although they're currently recommended only for single tooth restorations. Most people never have Emax crown problems. The realistic color and finish of these tooth crowns are without equal, so aesthetically speaking, there aren't any Emax crown disadvantages.
Do you have any questions about Dental Teeth Crowns in Brooklyn NY such as the Porcelain Crown or other types of crowns made from ceramic or zirconia? Would you like more information about a crown procedure or to schedule an appointment with the best cosmetic dentist Khabensky DDS of Family Cosmetic & Implants Dentistry of Brooklyn? Please contact our dental clinic for a consultation with the dentists Alex and Igor Khabensky DDS.