Conveniently located in Brooklyn, the dental clinic boast state-of-the-art, certified and approved dental treatment facilities. Make your appointment today. Come see the clinic and meet Brooklyn cosmetic dentists Alex & Igor Khabensky DDS. Experience, skill, knowledge and compassion: you get it all because you need it all. Make your appointment today and get the dental treatment you need in the safe, reassuring hands of the best rated cosmetic dentists in Brooklyn. 
At our Cosmetic & Implants Dentistry of Brooklyn we use only the best quality medical grade titanium or titanium alloy for dental implants. High precision, low radiation 3D scans. Fastest & painless dental treatments. And now, we are proud to offer our patients the latest dental lasers, the most revolutionary technology in dentistry today.
Dental Crowns Before and After
Read more about teeth crowns: porcelain, ceramic, zirconia, Emax and BruxZir crowns.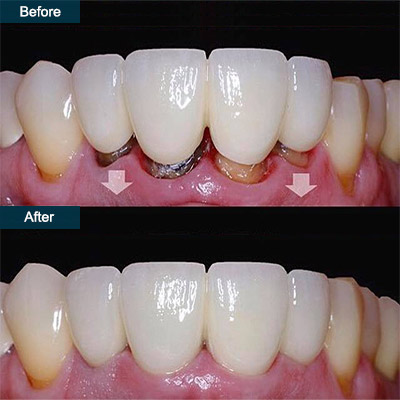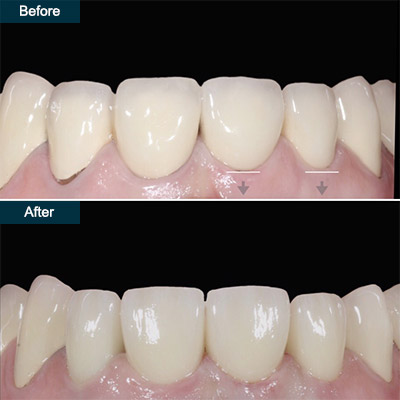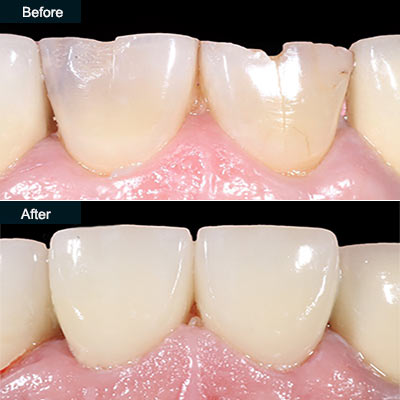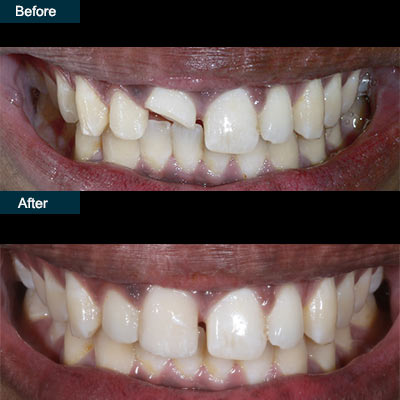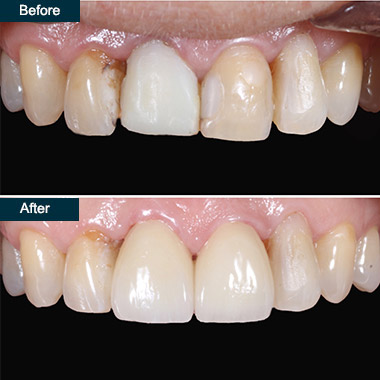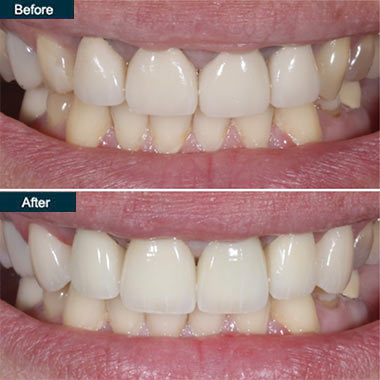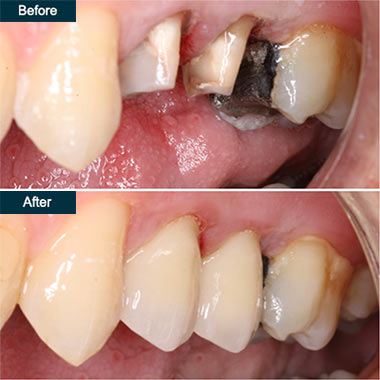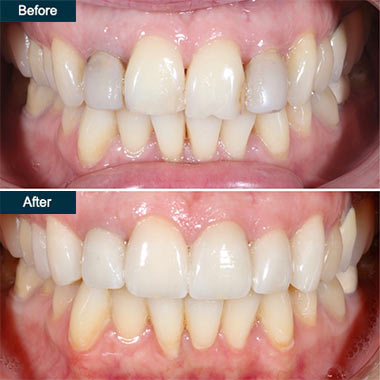 Dental Veneers Before and After (press on teeth veneers)
Read more about veneer teeth including press-on veneers to porcelain, resin and prepless veneers.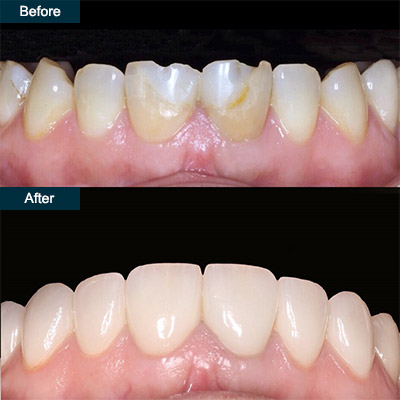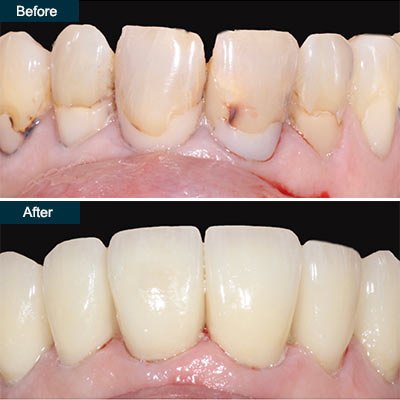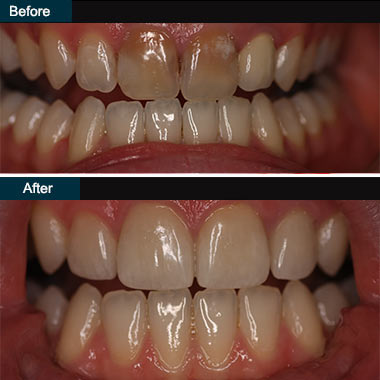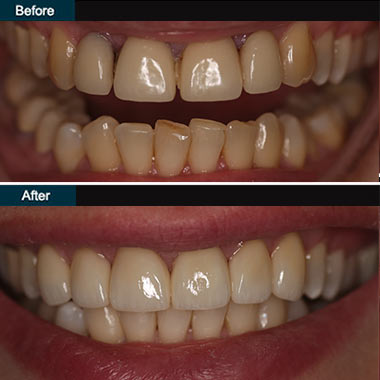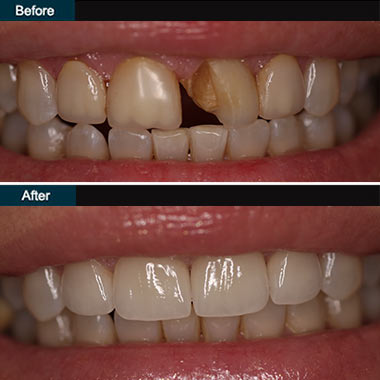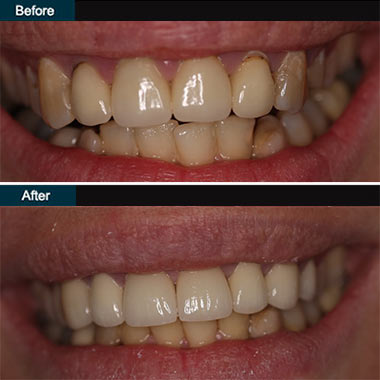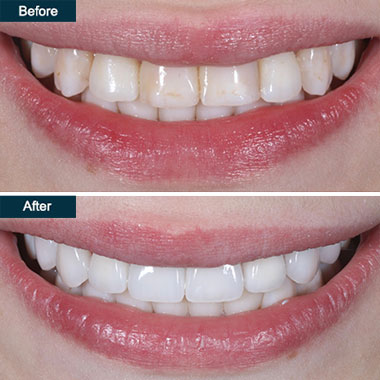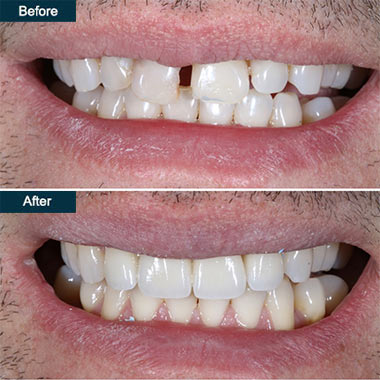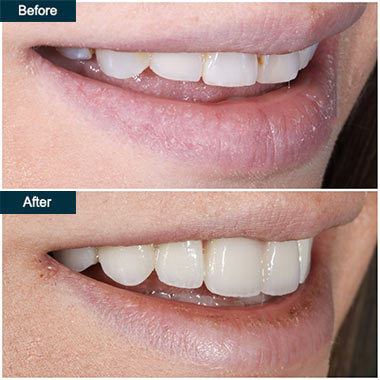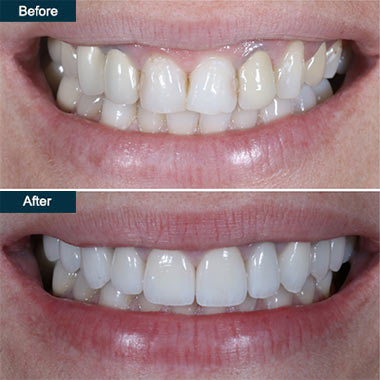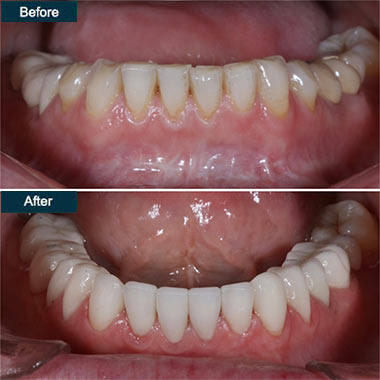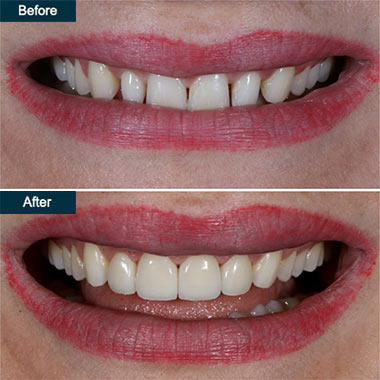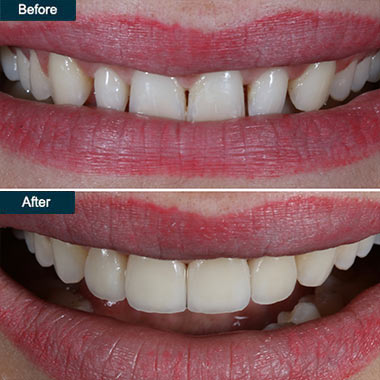 Dental Implants & Crowns Before and After
Read more about dental implants in Brooklyn. We offer an affordable dental implants including, mini implants, single tooth implant, full-mouth implants, denture implants as well as an immediate implant placement. Learn about the dental implants process as well as the most common implant problems.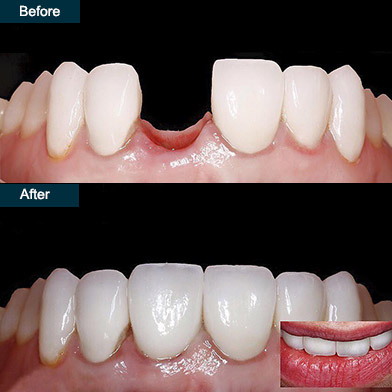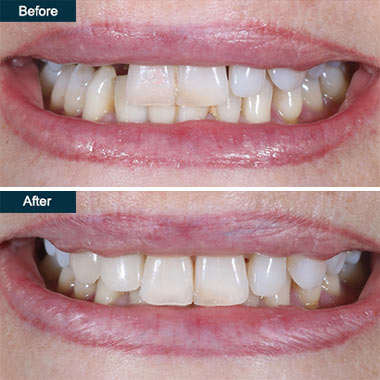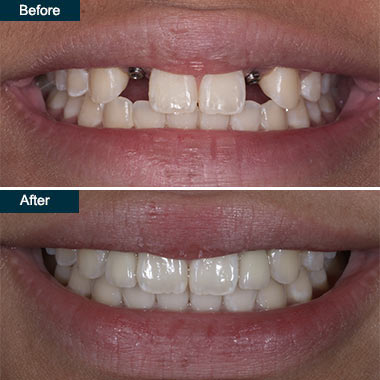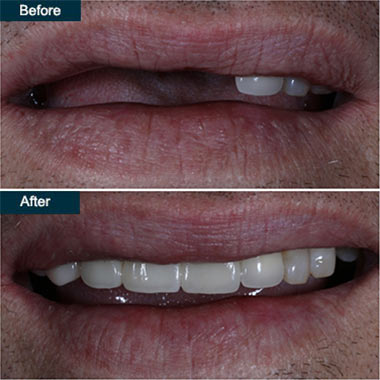 Denture Implants Before and After (Dental Implant Dentures)
Read more about denture implants in Brooklyn. Learn about many affordable dentures options available today including "Implant-retained, gum-supported", "Bar-retained, implant-supported", "Fixed, implant-supported" implant dentures.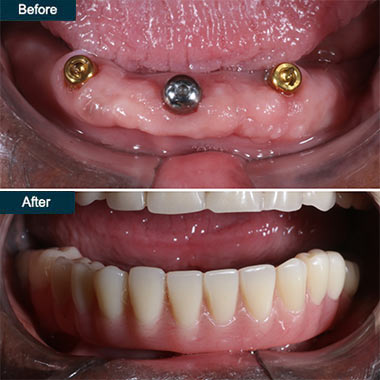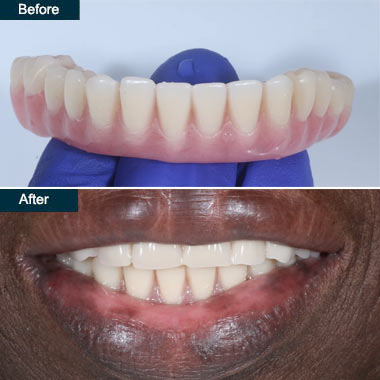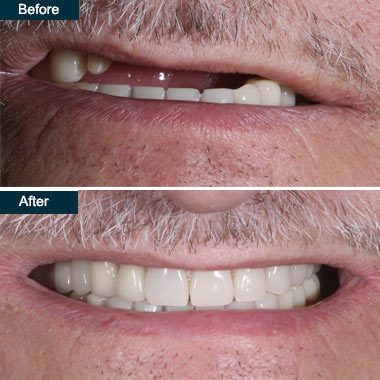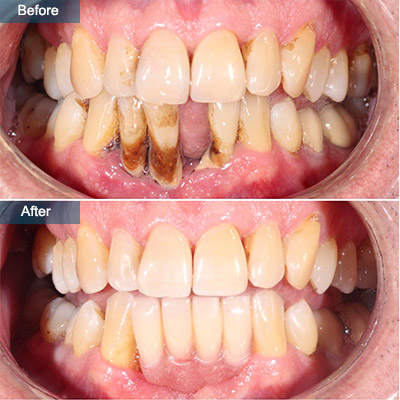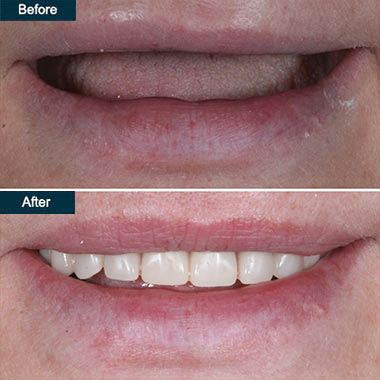 Dental Bonding Before and After
Read more about teeth bonding, a cost-effective and efficient way of covering up cosmetic dental flaws and repairing minor injuries.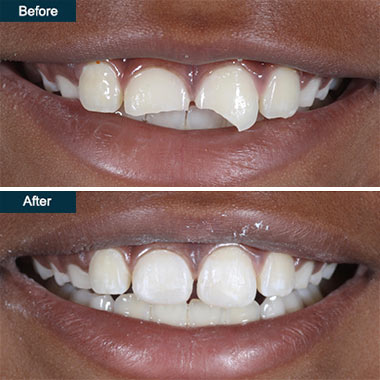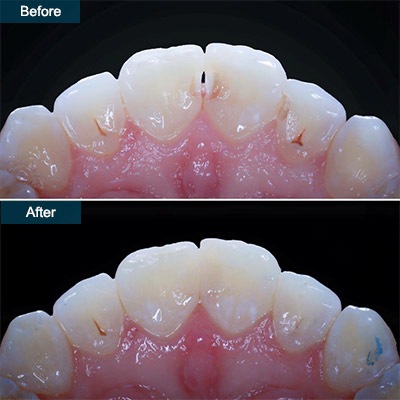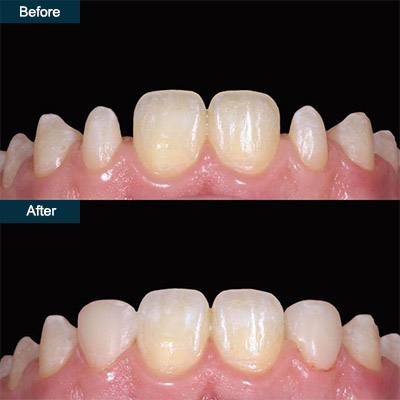 Dental Bridge Before and After
Read more about the types of dental bridge.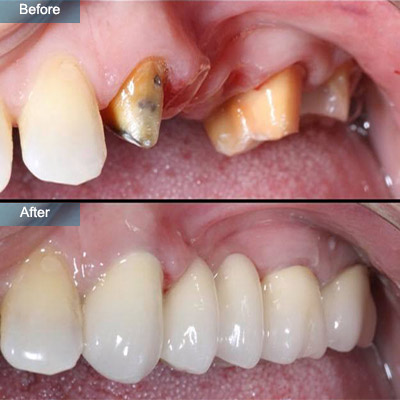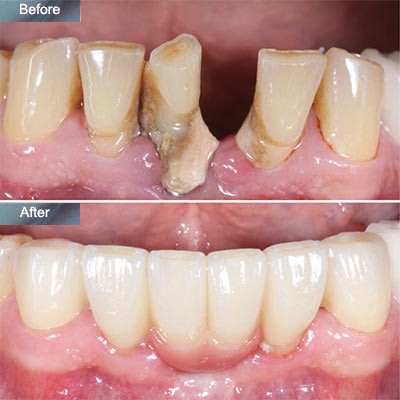 Cavity Filling Before and After (Composite Fillings)
Read more about the types of cavity filling we use including amalgam fillings, composite fillings, ceramic fillings and glass ionomer fillings.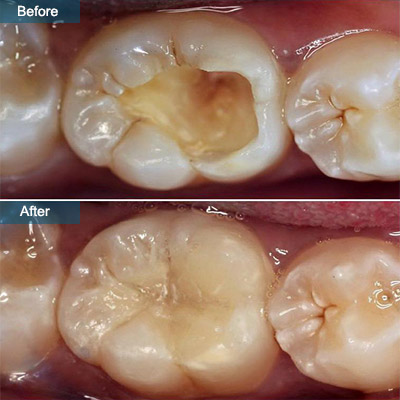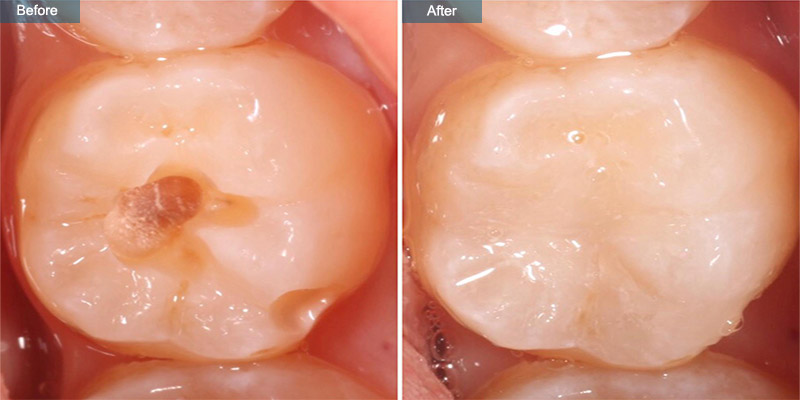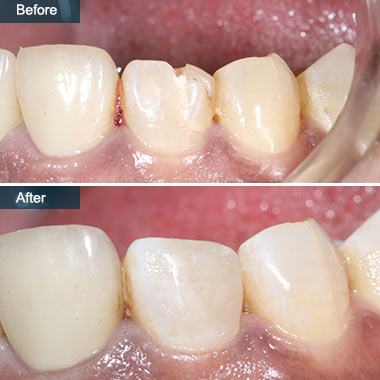 Do you have any questions about the Before & After pictures of the dental implants, dental bonding, cavity filling, composite fillings, soft tissue gum graft in Brooklyn? Would you like more information or schedule an appointment with the best dentist in Brooklyn Khabensky DDS of Family Cosmetic & Implants Dentistry of Brooklyn? Please contact our dental clinic for consultation with the dentists Alex and Igor Khabensky DDS.